---

IMS 3.0 gal tank for 2012-2013 KTM 450-500 XCW

As always IMS delivers a high quality tank that is strong and light.
I like the deep black color and it fits perfectly with good air flow.
Feels great between the thighs when seated and slim at the back when
standing. The stock tank only held 2.25 gal and I was limited to 80 mile
loops. With 3/4 gal more fuel I can now return to riding 100+ mile loops.
The IMS cap is the best and filling the tank is much easier and faster.
For me the IMS tank just feels like home.
Contact: IMS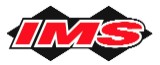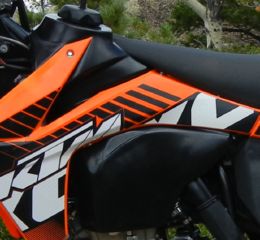 ---

IMS 3.2 gal tank for 2008-2010 KTM 250F-530

A high quality tank, as usual from IMS, and a beautiful deep black.
It fits perfectly and the shrouds fit perfectly, as does the seat.
It is very comfortable with a nice width when seated. A tad wide at
the rear when standing but not bothersome and it does a great job
carrying the fuel low and rearward. It is a blessing to have a 100+
mile fuel range now and the bike just feels normal with a full tank.
The big, left-offset filler opening makes refilling easier and the
wonderful IMS cap is a big relief from the crazy KTM cap.
Contact: IMS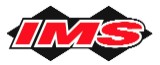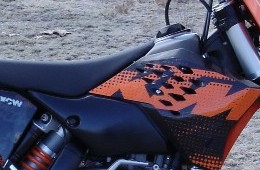 ---

IMS Bigfoot Footpegs

Three wide and even rows of big sharp teeth provide much better grip
than the stock KTM pegs along with more stability and all day comfort.
The difference these big pegs make is amazing especially in technical
situations with the balls of my feet having a more secure contact patch.
I have better balance and more confidence without my feet slipping or
rolling. They really increase the fun factor. The Pro-Series pegs also
have better grip than stock and are excellent for tight trails but for
my riding and our rocky trails I just love these Bigfoot footpegs.
Contact: IMS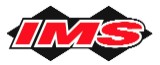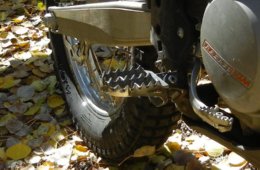 ---

G2 Ergonomics Throttle

An anodized aluminum throttle tube with a snap off end cap for handguards
and snap on throttle-cable cams which vary the rate at which the throttle
opens in the first quarter of the turn. I use the cam 200 which makes the
power come on slower, cleaner and with more control. It really works great
in tight or off-camber situations and makes it easier to carry a higher gear.
Reduces unintentional throttle twitches when climbing through big sharp rocks,
creates superior traction, helps maintain momentum and reduces shutting off
the throttle too much. The throttle control is amazing and a major improvement
for trailriding. Throttle rides on 2 slick delrin bushings. Most 450s need this.
Contact: G2 Ergonomics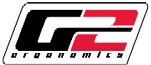 ---

Factory Connection 4cs fork revalve (2020)

I previously had WP Factory Services revalve my 2015 350 xcf-w six days 4cs forks back in 2015.
Their setup had a precise feel, was slightly firm and worked great everywhere - except rocks.
So by 2020 they needed freshening up and I wanted a solution to the sharp-impact flow problem.
I sent my forks to Factory Connection for their full 4cs revalve service.
This includes their comp pistons, mid-valve bcv cup kits, bottoming bumpers, seals, etc..
After some test rides I settled on a 44/46 spring combo for my 175 lb body weight.
It is essential to get proper springs because this dampening is light in the top 1/3 of stroke.
The mid-valve setup however provides an amazing cushion which these 4cs forks have never had.
The way it absorbs sharp rocks, roots and logs gives the rider a new level of comfort.
Rocks in corners, big rocky uphills, muddy off-camber downhills, the bike stays on course.
After also having them revalve my shock, that then took some pressure off my new forks.
Now the bike stays balanced and feels like pro-level suspension. So much fun to ride.
Contact: Factory Connection

---

Factory Connection pds shock revalve (2020)

After a few rides with my revalved forks, I felt the need to have my shock revalved also.
It was due for servicing but am now very glad I went with Factory Connection's shock revalve.
The improvement in this 2015 350 xcf-w pds shock action exceeded my expectations.
My shock now has a nice controlled cushion in the mid-stroke that matches my new forks.
It excels at cleaning big obstacles in such a controlled manner that I maintain my balance.
The tire sticks to the ground and maintains traction with a nice comfortable feeling.
Riding my bike is now worry free when it comes to challenging situations. Just so much fun.
Contact: Factory Connection

---

KTM extended brake pedal tip

Upgrading to the KTM extended billet brake pedal tip was a huge improvement.
I have a bad right knee and it was always painful to find the small stock tip.
This new tip feels just right and braking feels more precise, secure and solid.


---

Gaerne GX-1 Boots

Italian quality leather boots, good looks, aluminum buckles, light weight.
Very comfortable, fit great, easy and secure buckles, excellent sole.
Great flexibility, shifting and brake feel. Comfortable walking.
Much lighter than pivot boots. Great for trail riding.

---

Rehband 7051/7084 blue 7mm knee sleeves

I don't ride without wearing my Rehband 7051 knee sleeves on both knees.
Thick, warm, comfortable, they provide nice padding over old surgery scars.
I use a 1/2 size smaller than their sizing chart for all-day support.
It is refreshing to find something that is still so well made these days.
They conform precisely to the knee and do not slip, move, wrinkle or bunch.
I turn them inside out in the washing machine.
The 7051 works so well I haven't tried the 7084.

---

Silky Super Accel 210 folding saw (#119-21)

Downfall is continuous and I use my Silky hand saw on nearly every ride.
Very sharp 8.3" blade with large teeth cuts medium size trees quickly.
Quality aluminum frame (no plastic) with grippy rubber covered handle.
Very light and compact yet a great size for putting the power to it.
I also use padded Black & Decker mechanics gloves for the bigger jobs.


---

Tusk Sure Grip Tire Irons 12"

With a modern design, Tusk brings welcome ergonomics to the tire iron tool.
The nicely shaped spoon, leverage length and big rubber handle all works great.
These Sure Grip tire irons are an absolute joy to use. A night and day difference.
Changing my favorite tires is now a breeze thanks to this inexpensive upgrade.

---

Maxxis TrialMaxx rear tire (4.00-18)

Super soft, grippy trials tire, sensational on snotty wet trails.
Versatile, DOT approved, previously only available on the Freeride.
Very soft and grippy rubber wears decently well for trailriding.
It is the ultimate for trials trails but is not a road tire.
Enough knob spacing to prevent mud accumulation in tread.
Soft, radial carcass absorbs roots and rocks like magic.
Smoothes the trail so nicely I can flow a gear higher.
Sidewall is 2-ply nylon, tread is 2-ply nylon + 2-ply kevlar.
Tubeless design, rated 64M (617 lb, 81 mph), quality bead area.
Easy to mount. Normal height, not tall like most trials tires.
Lets bike ride more relaxed. Incredible traction with 12 psi.
Rubber is grippy when wet. Tire is very friendly to the trails.

---

Pirelli MT 43 Pro Trial rear tire (4.00-18)

Dependable and durable trials tire, excellent for hard terrain trails.
Versatile, DOT approved, withstands high speed dirt roads and pavement.
Long lasting tread with flexible carcass providing large contact patch.
Great grip on dry/wet hard ground. Soft ride in ledges, rocks, roots.
Great for climbing. No problems with tube using 12 psi for long rides.
Tubeless design, tight inner bead makes mounting a pain.
2-ply polyester carcass, rated 64P (617 lb, 94 mph).
Pirelli updated MT43 to a bit softer rubber in 2015.
Very tall and needs a tall front tire for balance.

---

Kenda K270 front tire (3.25-21)

Dual-sport front tire that works well on Colorado's dry, rocky trails.
Soft and pliable rubber that has little knob wear on abrasive trails.
Soft carcass is 4-ply tread with 2-ply sidewalls and requires 16 psi.
Tube-type design, bead area not high-end. Rated 57P (507 lb, 94 mph).
The 3.25 is a large tire and provides great shock absorption in rocks.
It does push in soft corners but is easy to adapt to. A long lasting
front tire that provides a superb ride on our rocky trails. Does not
have the grip of Pirelli rubber but the front works good, is predictable
and is very good on slimy roots. The rear K270 has very poor grip as
the drive tire and works poorly on trails.

---

Goldentyre GT216AA Fatty front tire (90/100-21)

Big, grippy, directional, DOT front knobby. Fantastic on snotty trails.
Soft and pliable rubber, soft 2 ply carcass with proportional sidewall
strength for rock absorption and good turning. The large size feels odd
at first but is a blast on steep downhills. The grippy knobs never slip
and with great rock absorption and stability there is total confidence
on any steep and slimy trail. Keeps rider and bike safe. Wears well.
Tube-type, quality bead, 2-ply nylon carcass, rated 57R (507 lb, 106 mph).
Great knob pattern for traction but the aggressive knobs are fairly widely
spaced so has the vibration of a knobby on hard ground and is somewhat
busy at low speed compared to the 3.25 K270. Certainly has better side
grip than K270 on soft ground so I use the GT Fatty for all wet/technical
riding and the smooth rolling 3.25 K270 for hard baked fall riding.

---

Pirelli MX Mid Hard 554 front tire (90/100-21)

Front Mid Hard is DOT with a flexible yet flat resistant 3 ply carcass.
Very high quality tire, light weight, precise, stable and versatile.
90/100 is excellent at absorbing rocks with a nice feel on hard ground.
Very good side-hill grip, great overall in dry and still good in mud.
Softer ride in rocks than MX eXtra. More precise and durable than MT-16.
A great overall front tire although the side knobs eventually chunk.

---

Kenda Equilibrium K787 rear tire (4.50-18)

Mixed-terrain tire that works well on muddy rooted trails.
Soft and pliable rubber that wears evenly and doesn't chunk.
Just enough stiffness near bead to prevent flats but rest of carcass is soft.
18" version has a wide, square-ish contact patch. Tread is trail friendly.
Closely spaced center knobs (more open than a MT43) that are directional
and recessed on back side for cleaning and braking. Large open side knobs.
Grip on hard surface is not as good as MT43, especially on sides/off-camber.
Excellent on muddy roots and rocks where can keep the bike straight and
let the soft tire absorb all the irregularities. Good grip when wet.
The incredibly soft feeling is what stands out and makes it fun.
DOT approved beginning with 2016 production.

---

Pirelli MT-16 tires (80/100-21, 110/100-18)

Excellent in rocks and roots, don't deflect. Tall with good rock absorption.
Great grip when new, soft, wear fairly quickly and chunk within 300 miles.
Rear is 3 ply and front is 2 ply. I wish front was 3 ply and more durable.
Front is slow steering (fine for trails). Both very good in the rain/slime.
Fun tires in the rain but front is susceptible to flats.

---

Pirelli MT-21 tires (90/90-21, 120/90-18)

Excellent DOT dual-sport tires for dirt. Smooth and stable ride.
Great grip on rock and dry ground. Very long lasting and don't chunk.
Decent rock absorption and don't deflect with 15 psi front and 13 psi rear.
Not great in mud but better grip than knobbies on rock and hard-pack.
Excellent rubber compound and tread design. Rear is great for trailriding.
Front is 2-ply, fairly low-profile, too light-weight for fast rocky trails.

---